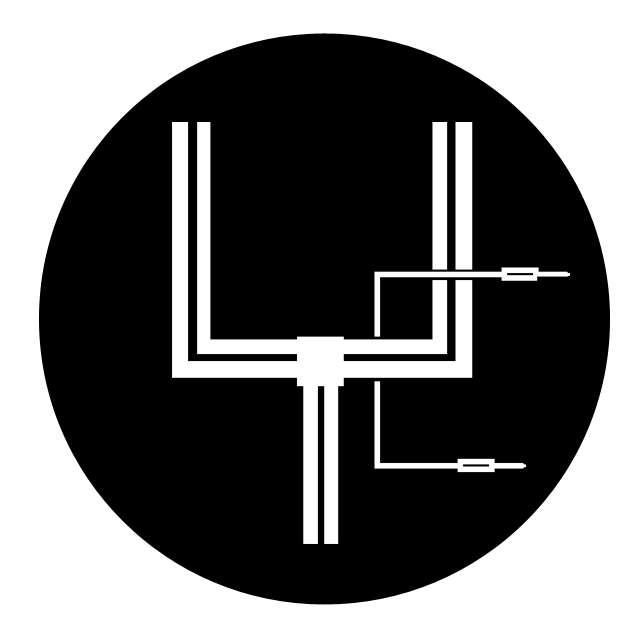 ---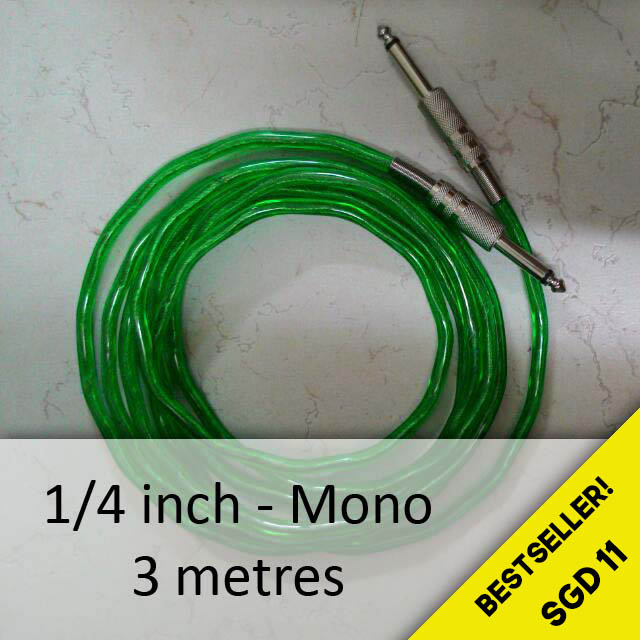 Basic Set
Both straight quarter-inch plugs, with 3 metres mono cable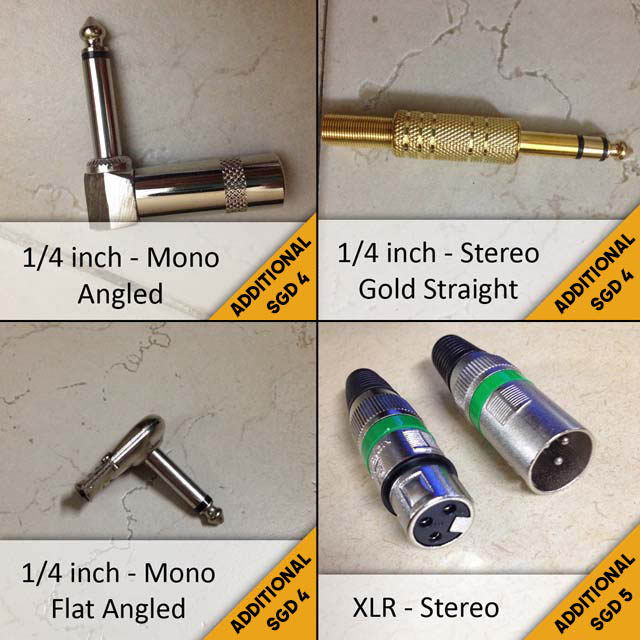 Various Plugs/Jacks
Silver/Gold plated high quality plugs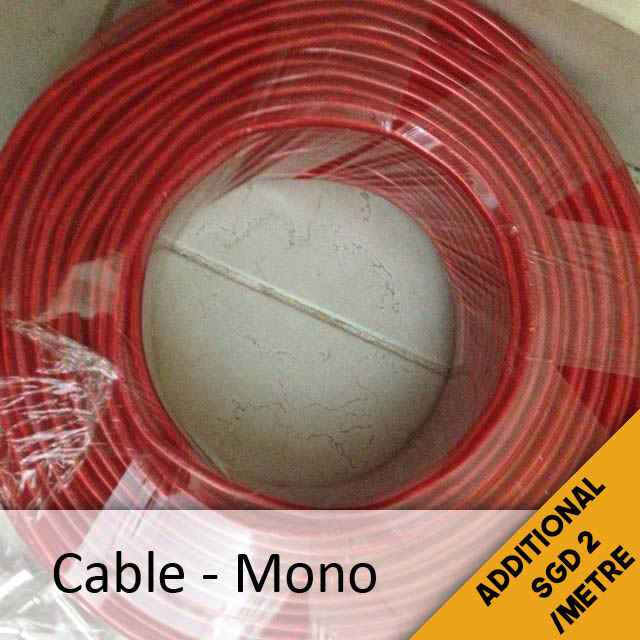 Mono Cable
High quality microphone-grade cable
Overview
High quality cables and plugs.
Compatible with most music devices like electric guitar, microphones, etc.
Competitive price, much more affordable than retail price in music shops.
The cables are fully customizable, fully tailored to your needs.

Basic set price is SGD 11 as shown in the picture.
For length and plug customization, please find the additional price below:
(+SGD 2) Additional cable length per metre (Only Blue available)
(+SGD 5) Male or female XLR plug
(+SGD 4) Flat right-angled quarter inch plug
(+SGD 4) Non-flat right-angled quarter inch plug
(+SGD 4) Gold stereo quarter inch plug
Any combination of plugs and cable types/length is possible.
The additional price mentioned above will be added to the Basic set price of SGD 11.

Price Calculator
Enter your cable specifications below to calculate the price:
Location
Deal location / Self-collect at the following addresses:
Sol Acres, 2 Choa Chu Kang Grove, 688238 (Opposite ITE West, near Teck Whye LRT)
Regular postage (for one set or up to 250g) is available with additional SGD 1.15.
Click here to see local mail rates (note that it will be a Non-Standard Mail)
Blu PortSGD 2.50.
Warranty
One week personal warranty will be given for any defects.
If you are not satisfied with the product or it is not working with your devices, the product can be returned within one week and full refund will be given
I can also repair any damaged cables with a fee depending on the degree of the damage or the cost of the parts replaced.
Please drop me a message below for any queries. :)
If you are more comfortable with carousell, please offer me here.